February 2021
February 9. 2021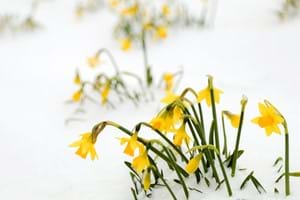 This is proving to be a long winter, isn't  it?    The brightest part of it so far was the discovery of the dinosaur's footprint at Bendricks beach by a four year old girl, really looking forward to seeing this when we can visit again. 
It isn't a very glamorous subject but lots us with holiday cottages have been working on cancellation policies for reasons that you will understand.  Pre coronavirus hardly anyone cancelled a holiday booking and if they did it was for specific and unforeseeable reasons.  Everything is different now so it might be helpful to know when you need to insure, and when you don't.

You don't need to insure for a cancellation made because we are in a national lockdown as I will fully refund you.    I will also refund you for cancellations that are made because either you or Barry Island are in a tier that means you can't travel.  Please fill in your home address and postcode when you book so that I can anxiously watch the news briefings! 

You will need travel insurance in case you can't travel because you have to self isolate, are in quarantine or you or another member of the party have coronavirus,  just as you would for any other illness, jury service and so on.  Lots of policies cover this now:   the comparison sites, Martyn Lewis's Money Saving Expert, or any of the consumer organisations will give all the pros and cons.  If you have to cancel you will need to claim on your travel insurance, but only if those dates are not rebooked, so do let me know as soon as you can. 

Hope to welcome you back to Crow's Nest soon, we can't wait to visit and walk along the beach again.    We will soon  have a new neighbour in the top floor – a local singer and musician – but otherwise all is very much the same.  Jane and Mike are coming over tomorrow to do the garden, let's hope for a lovely spring. 
I'll message you again as soon I  have a date when we can reopen.  Availability is on the calendar do get in touch if you would like to book.  In the meantime, all good wishes to you and your family.

With kind regards

Janet x
 
PS thanks to Charles Tyler from Unsplash for the picture